Class Description
Dates: January 13, 20, 27 & Feb 3, 2022
Dancing with the Divine is a creative writing program like no other. It is a joyful invitation to celebrate the beauty that exists within you, your stories and your extraordinary connection to the Divine.
Over the course of 4 weeks, we will engage our senses as we play with photography and color, explore the breath in small, beautiful yoga movements you can do in your chair, and engage our minds in meditation. Each of these doorways will be a new pathway to writing our stories while falling in love with our lives and the dance we do each and every day with the Divine.
This is more than a creative writing e-course, it's a magnificent experience designed for those who love to laugh, connect and create with wild abandon.
When: Thursday evenings starting January 13th from 6pm-7:30pm CT.
We will connect on a Zoom dancefloor each week and before we depart you will receive a fun activity to take with you till we meet again.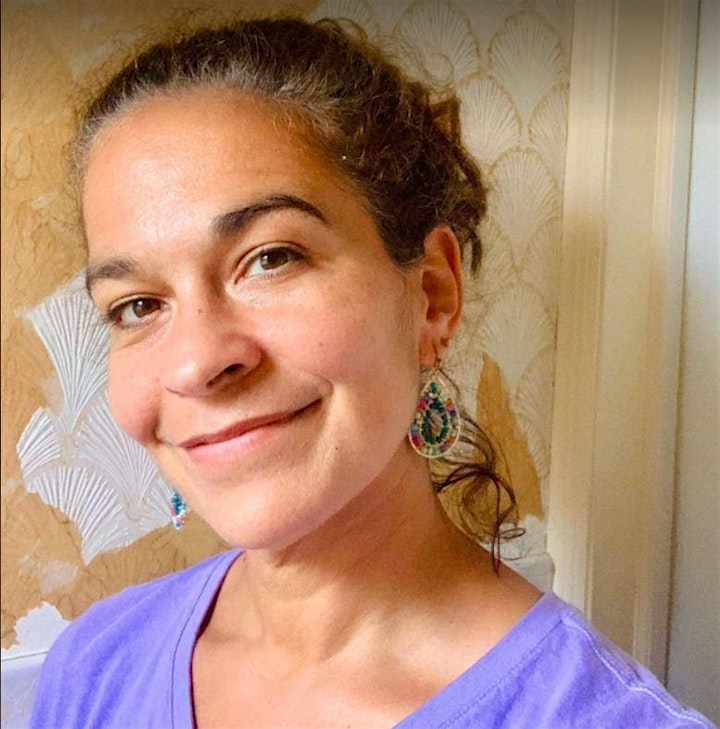 Teacher Bio
Natasha Reilly is a Yoga and Mindfulness Teacher, Creativity Coach and Writer designing programs for private clients and businesses that combine healthy living practices with the arts in an effort to ease anxiety and overwhelm and enhance creativity in every area of life.
For more information visit NatashaReilly.com
Testimonials
"I love to write. I never thought I could truly tell a story, but I did. Natasha Reilly's encouragements and constructive criticisms allowed me to believe that I had a compelling story to tell. I am now a published author, and it wouldn't have materialized if it were not for Natasha." –Jen Furer, Author Out of Status
"These activities pushed me to the next level by allowing me to let go, be vulnerable and play with words, pictures and materials. Natasha's insight and passion encouraged me to play more fearlessly. I was free to be me and being ME is AWESOME." – Yvette V., Coordinator, Graduate Studies Teachers of Students Who Are Blind, Dominican College
"Through working with Natasha on both my writing and with yoga I have found greater confidence and poise in my public speaking and presentation skills. In addition, her writing coaching has helped me in preparing presentations. I truly appreciate her thoughtful guidance on all of the best practices of storytelling and moving an audience along with you, as well as keeping them engaged. I'm excited to take on bigger roles in my career now that I've partnered with Natasha!" -Jennifer Maroney, SVP, Customer Experience and Engagement at FCB Health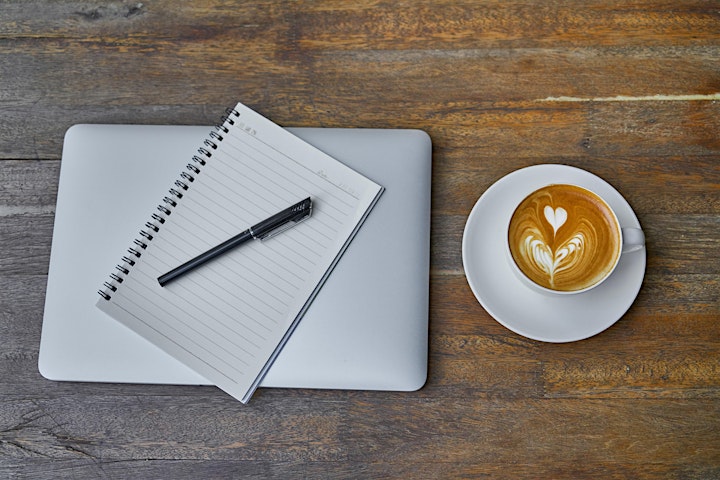 Additional Info
Start Time: 4pm PT / 6pm CT / 7pm ET
(Find your time zone: https://www.timeanddate.com/time/map/)
Length: Each session is 1.5 hrs long
Zoom Platform: This program meets via Zoom video platform. Program link will be made available to registered participants. Check your email for weekly program reminders and quick link.
Participant Minimum & Maximum: Please note this program has a required participant minimum of 8 and a program maximum of 25. Be sure to register early!
Cancelation Policy: In the event that minimum participant registration is not met a week prior to program start date the instructor reserves the right to cancel the class. Registered participants will receive notice at least 3 days prior to the first scheduled class date and will receive a full refund.
Should you need to cancel your reservation, you may do so up to 24 hours prior to the first class. A refund equal to your ticket purchase minus a $5 administration fee will be issued.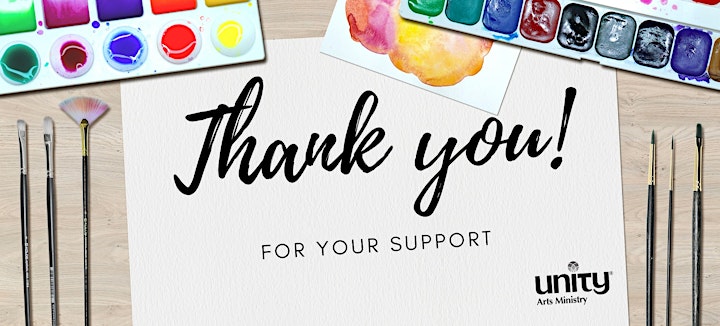 Hosted by Unity Arts Ministry
Unity Arts Ministry is a non-profit 501 (c)(3) ministry providing programs that nourish the Creative Spirit. A portion of this program's proceeds goes to support this non-profit mission.